Rolling right along... now a little over halfway through the film.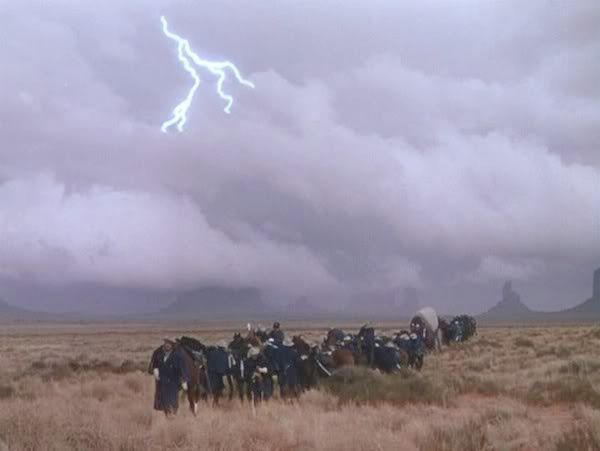 I LOVE LOVE LOVE this shot of John Wayne.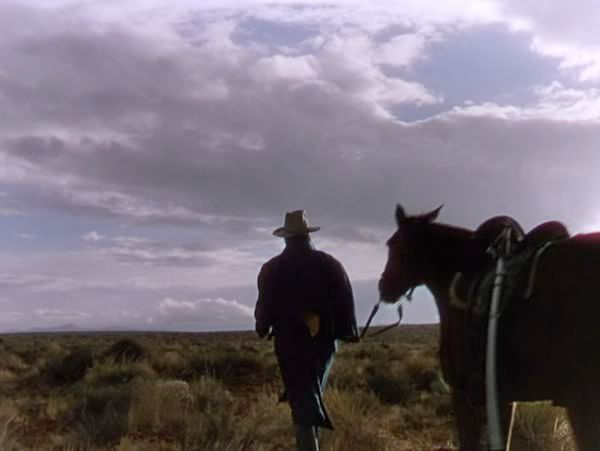 Two of the many faces of Mildred Natwick.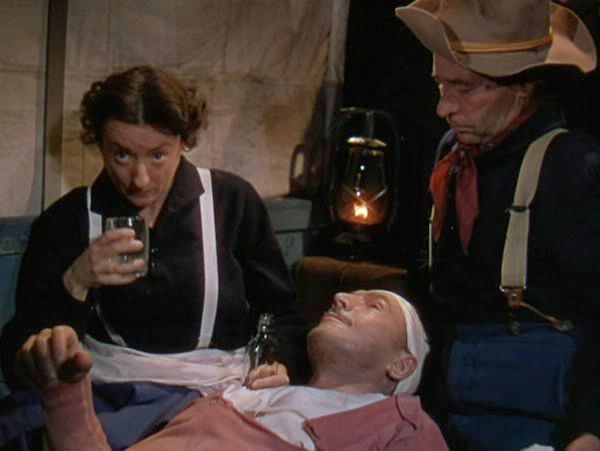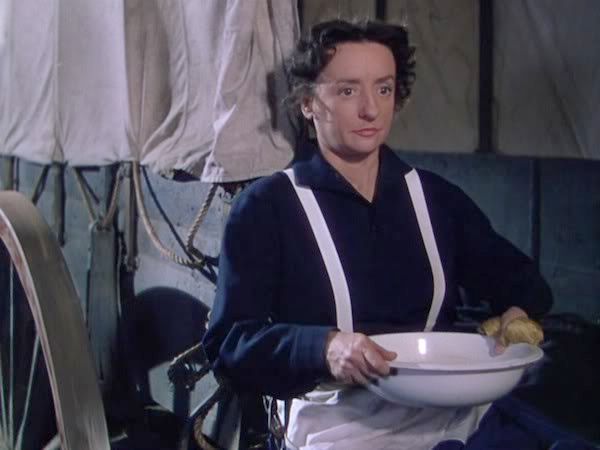 More beauty from Mother Nature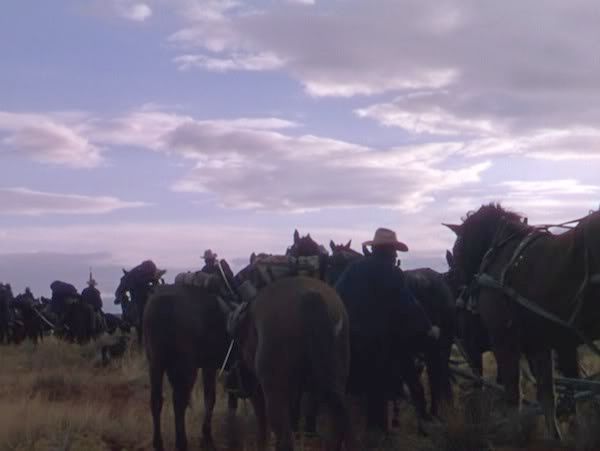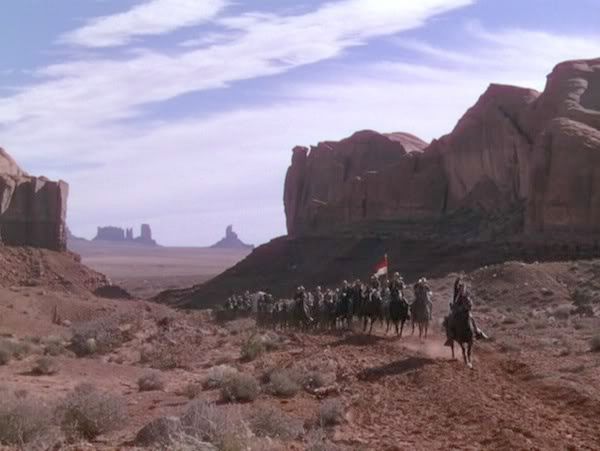 Various...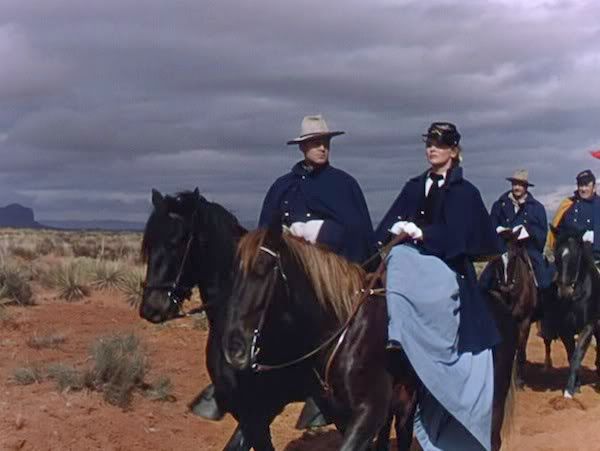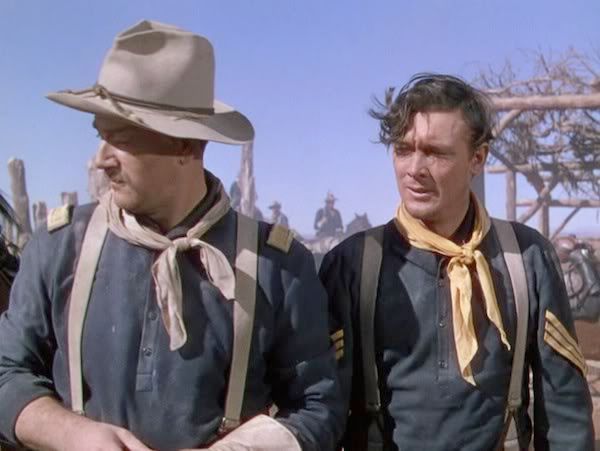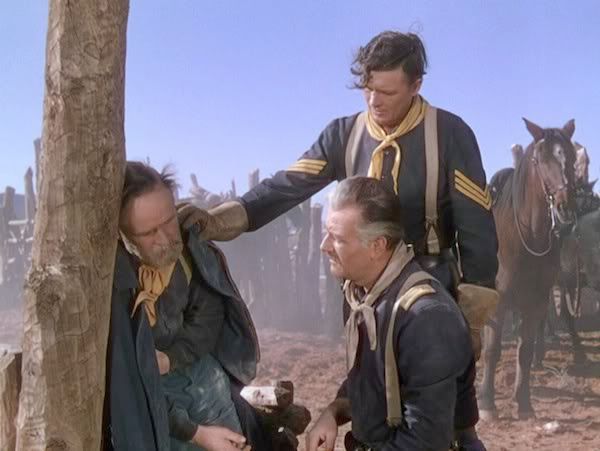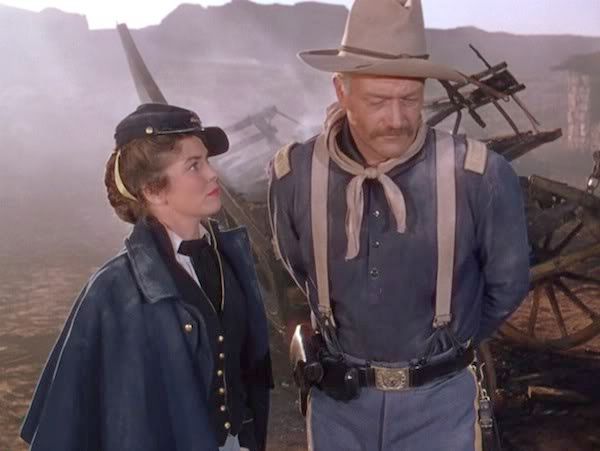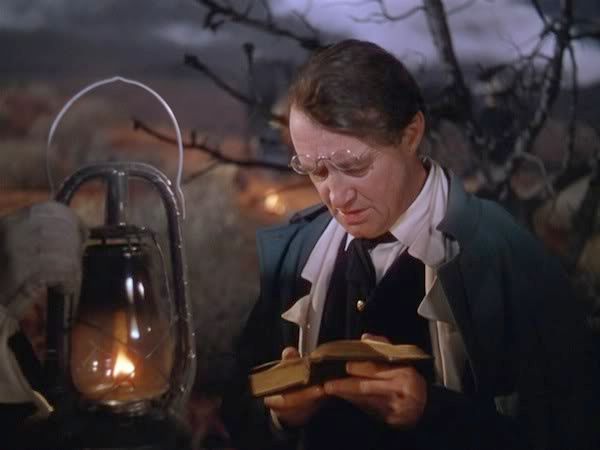 As formal a composition as you could look for -- appropriate for the burial of a very formal Southern gentleman.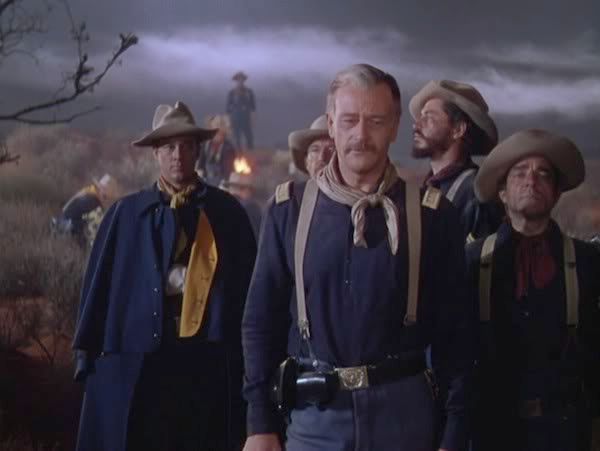 So here's Ben playing (so he always claimed) himself, but himself is oozing grief from every pore, just by gazing forlornly at that flag and that coffin, no doubt reflecting on everything that was lost in the past few years. (Ben and acting is a whole 'nother topic to get into but not here.) Like so many Ford characters (including Travis in Wagon Master), there's an enormous history behind Tyree (and everyone in the movie), enriching these characters, making them round and whole even when they seem, on the surface, to be cliches. We don't know all the details, but we can imagine.