Oh, Moira thanks...I didn't think I'd get into the wedding stuff, but I'm hooked! Those Corbis photos are wonderful, there's one of a little girl in a flag dress surrounded by flags that's adorable, and another of Harry that captures his giggly moment at the wedding.
Queen Margarethe of Sweden looked great both days, and there was a royal personage in a grey silk saari from the Mandarin party who looked really elegant as well.
I forgot two photos from my best dressed:
Pippa and royal cousins: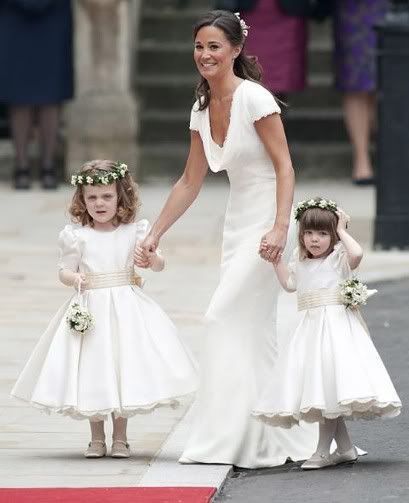 Caroline and Camilla: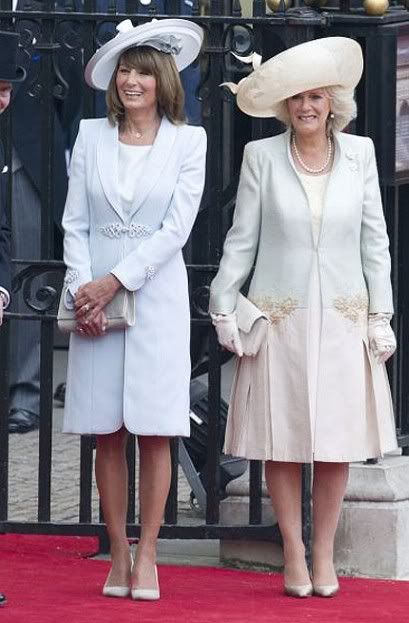 Check out Princess Beatrice at the party last night: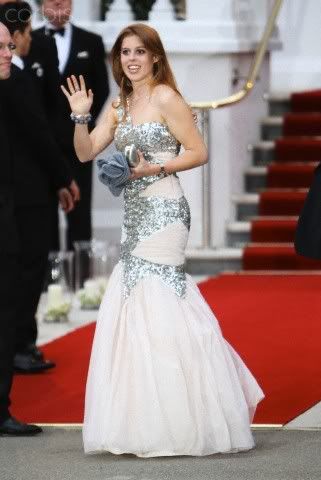 And this photo of the Queen made me gasp. Isn't she stunning?