Psst, yeah. YOU. Do you ever watch something on television by yourself that you would never glance at if anyone else were there? Okay, I don't want to know about any really dark secrets in your television viewing life--please keep that between you and your therapist.
I'd just like to know if you ever find yourself drawn to something that might be a little embarrassing to view in the room with anyone else. You know what I mean. Those programs that are so universally reviled by the hipster crowd, so geeky and un-hip, (yeah, like that worries people interested in classic films), or that deal with a subject you never expected to enjoy seeing explored. Got your thinking caps handy? I would love to hear about your experiences and share the "shame" of enjoying certain shows.
Here's my list of shame, just to get us started.
1.)
The Waltons
:
Yeah, I had seen it a few times when it was new, but I was busy being an adolescent then. I always liked the actors who played the mother (Michael Learned) and father (Ralph Waite) characters. Yet, in the last year, I started to notice it as it was being repeated on several channels and began to let go of my attitude that it was a too sweet rendition of a tough time. Instead, it seemed to be a well-crafted, amusing and moving account of well-meaning, flawed people during the Depression and WWII, touching on poverty, prejudice, the joy and pain of being intimately connected with others and much more. Before I got sucked into this I couldn't tell you which kid was Jason and which was Jim-Bob before. Now I can even tell you which one of the Baldwin sisters is brighter FYI: it was Miss Emily, the dark-haired, take charge sister who rolled her eyes whenever her sister started rhapsodizing about Ashley Longworth. I can tell you why the show "jumped the shark"--it was when they had some poor actor come back from the war, claiming to be John Boy, even though he looked nothing like Richard Thomas. I can also tell you about the fine actors who show up unexpectedly on the show, giving their all to creating well-rounded characters: Beulah Bondi, John Beal, (yes, John Beal of '30s movies), Marie Earle, Noble Willingham, Michael O'Keefe, Paul Fix and more), and why you should always watch the epis directed by Ralph Senensky (they and the ones directed by Ralph Waite are the best). Now I have gone cold turkey and stopped watching this show, in part because I've seen most of the shows (I recommend avoiding the later seasons). This decision to cut myself off from The Waltons world might change, of course, on the days when the news in the real world seems too awful. On those days, I find the company of the big family on the Virginia mountain to be quite comforting. Well, let's just say, I'm "watching it a little less" than I did for awhile.
2.)
Who Do You Think You Are
: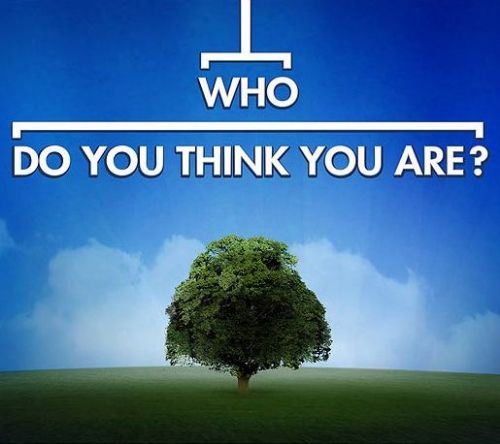 Haven't you lain awake nights worried about questions such as whether Cindy Crawford was really related to Charlemagne or just the product of a fling between that upstart Charles Martel and a milkmaid? After catching an epi of this show about celebrities looking into their ancestry (and having the buckos needed to research
in
the countries of origin), I wrestled with this question, as well as wondered if the beauteous but monosyllabic Ms. Crawford really knew who Charlemagne was in history. (Her most oft-repeated comment during the show: "Oh.Wow.") This show occasionally discovers fascinating and gritty facts about family's pasts (Cynthia Nixon's story was pretty interesting, as was Martin Sheen's research in Spain), but sometimes I just watch this show because the people visit such beautiful libraries and archives...as well as traveling all over, being the over-privileged jerks they are. Good thing I'm not jealous.
3.)
Bar Rescue
:
Jon Taffer, a guy who looks exactly like Shrek on a bad day, is actually a "bar consultant with over 35 years experience." His confrontational style and tendency to bellow (reminding me of certain nuns I've known and drill instructors I've read about) is sought out on purpose by failing bar owners. They apply to the Spike Channel and invite the man and his crew of consultants to come into their place of business to abuse them and their slacker/incompetent staffs. The browbeating ritual has a certain soothing rhythm to it, since you know that Taffer is going to find that the owners are drunks/sleazes/lazy and/or hopeless. Then he does a "stress test" on the bar to see how they handle about 100 people coming through the door and demanding drinks all at once--all while Taffer, his bar expert and the chef on hand yell at the staff to hustle. Taffer's tough love turns most around, but almost always one member of the staff is usually fired/quits (I think of this person as "the human sacrifice"). After all the hoopla, drama, spilled booze and tears have dried, the staff is taught to make what one commentator on IMDb calls one or two "frou-frou" drinks and a few menu items (a favorite item: petite sliders, served to a barful of welders and stevedores with a garnish of kale). The bar is then remodeled and renamed (one went from being called something like the Piratz Cove to The Corporate Bar. Guess what? It failed anyway). The staff ooh, aah, and work together to magically, even though they had been beating the tar out of one another when Taffer observed them. I know that this all sounds stupid, but there is a comforting quality to the predictability of the show...and it always makes me so glad I don't hang around in bars.
House Hunters International: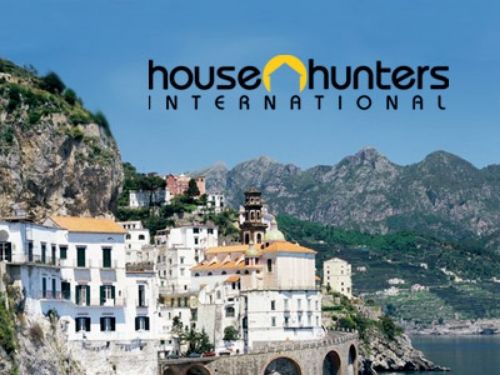 I think this is a guilty pleasure for many people, though I draw the line at watching the program when the people just want to move to the beach somewhere. They are too boring and the houses all look alike (for the most part). The fascination with this show is the (to me) exotic locations of non-American houses, but I sometimes think I watch it mostly for the opportunity to mock the house hunters, especially the ones from America who think that they should be able to buy a house as big as Yankee Stadium, with a master bedroom with tray ceilings, a spa bathtub, hardwood floors, and oh, yes, the holy grail for these people--granite counter tops and stainless steel appliances. Part of the fun of this show is choosing who to root for and who to chide: Will it be the thoughtless youth whose climb up the corporate ladder compelled his loving wife to give up her job and move to East Bulgaria with him? Or will it be the spoiled princess whose past life has left her unprepared for taking out the garbage, much less living without a dishwasher. Or could it be the heartless if realistic real estate person who keeps showing these innocents abroad houses that are way beyond their budget--all for a commission, perhaps?
*Sigh*...after watching these shows I always resolve to be the be the Non-Ugly American should fate grant me a chance to move abroad someday. Here' s hoping!
Btw, I am almost positive that the production staff of these reality shows encourage the participants to indulge in their most extreme behaviors when the cameras are rolling. So much for "reality television"