With Joe's blessing, I'll be posting some candid photos of Fred Astaire. Here are a couple more of him sans toupee, just to show that he didn't always look as awkward as in that one earlier photo.
First, one of him and Ginger in the early 1940s: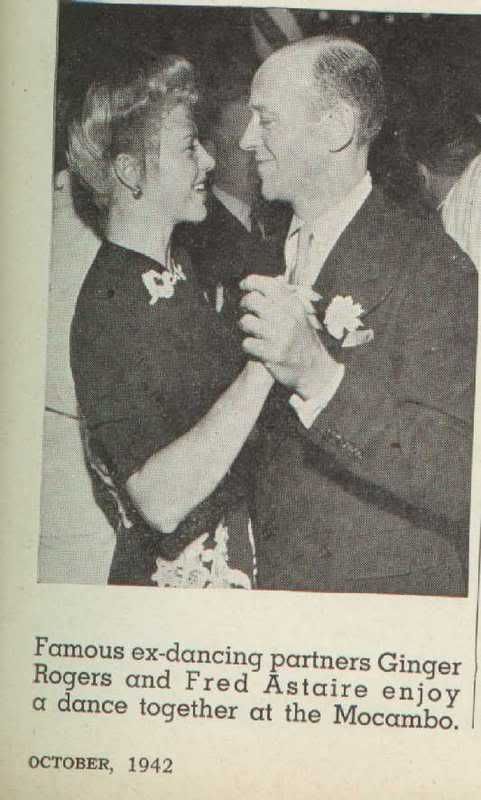 Next, one of him with his wife, Phyllis, taken about 1939. Some columnist published this beside a photo of him
with
the toupee, remarking, "Here are two views of Mr. Astaire: One of him with his wig and not his wife, and one of him with his wife and not his wig."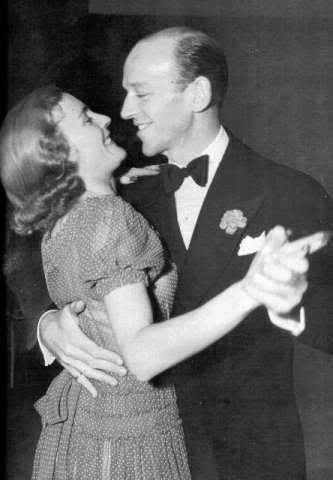 Poor Fred--he started balding at about age 27! But like Crosby, he was not as careful in public as Frank and Gene and a number of others who also wore a hairpiece.