NANA (1934) was a big, risky production for Sam Goldwyn in the early '30s, promising to make or break the potential American stardom of a relatively unknown actress. After seeing the movie in its entirety for the first time, it was more intriguing to see some of the OTT publicity that appeared in contemporary movie magazines of the period (Sten is shown here with Phillips Holmes in an idyllic sequence).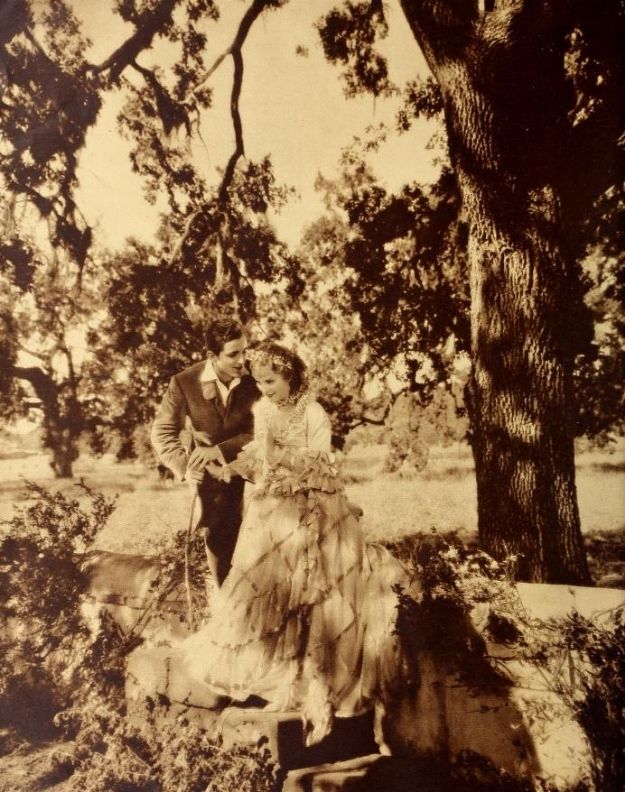 Aired recently on TCM, the '34 version of Zola's novel was sanitized but still interesting, Dorothy Arzner's adaptation of Zola's Nana had to fit the illusions of Samuel Goldwyn (who hoped to have another Garbo or Dietrich) and The Production Code. In the end, Russian-born Anna Sten gave a good if rather muted performance here. Loved her one, very Dietrichish song, "That's Love" and thought that Anna was a much warmer, more naturalistic actress than either screen goddess (see her in the 1931 German language version of "
The Brothers Karamazov
" or "
The Wedding Night
" (1935) for better examples of her effectiveness on screen). You can see Anna warbling the Rodgers & Hart song here:
More of the publicity from movie magazines of the time: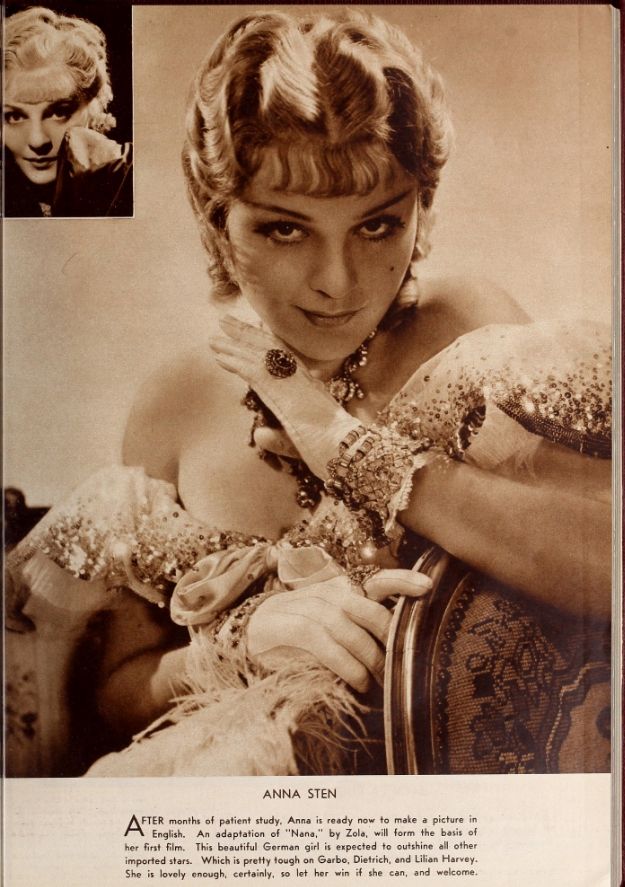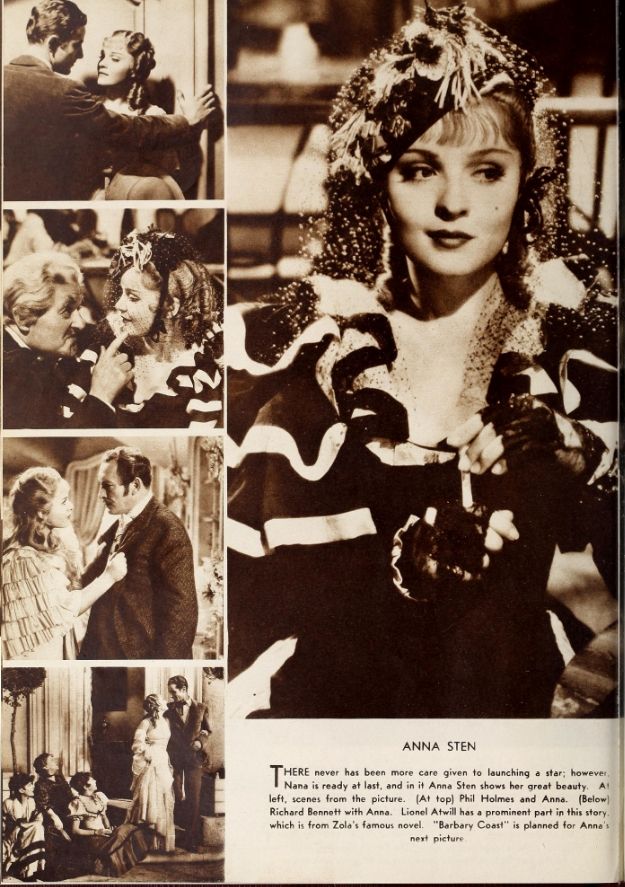 A rather grandly lenonine if fulsome
Richard Bennett
suggested some of the power of his theatrical presence and a lachrymose
Mae Clarke
as one of Nana's pals, "Satin" fared better than Sten--they were given roles as doomed satellites orbiting around Nana--but
Phillips Holmes
seemed to be asked to play a toy soldier with emotions to match. Still, I would have liked to have seen what
Pert Kelton
might have made of her role as "Satin" who was replaced by Clarke after Goldwyn fired the original director
George Fitzmaurice
& scrapped half a million dollars worth of film prior to hiring Arzner! (At the time of the original production, there were notes in several Hollywood columns claiming that Kelton was stealing the film out from under Sten, which may have contributed to her being fired).
Perhaps it is just me, but does it often seem that characters around the central figures in Arzner films are often more alive than the leads? Did anyone else think that this production--esp. in the country interlude & Jessie Ralph's role as maid--influenced the much more successful version of
Camille
(1935) helmed by George Cukor a year later?
Hope you'll share your opinion of the film here too.