In honor of today's holiday, I have added screencaps of the entire movie of Frankenstein (the one, the only, the original 1931 version, of course!) to
http://paulasmoviepage.shutterfly.com
. Here's a sneak preview. I hope everyone enjoys! (And there's more horror with screencaps from Terror Train at
http://benjohnsonscreencaps.shutterfly.com
.)
Kindly Edward Van Sloan wants to reassure us before the movie. It has the opposite effect!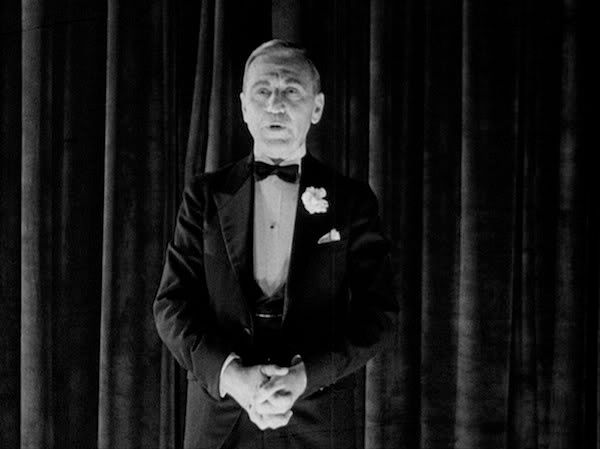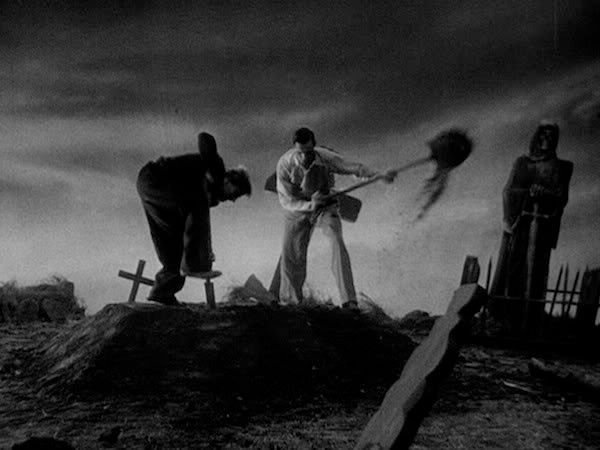 This may be my favorite shot from the movie possibly because it makes me think of Young Frankenstein, which is the second greatest Frankenstein movie ever made. (Or maybe Young F. is tied with The Bride of Frankenstein for second. Yes, I know, many think Bride is the best but I go with the first one.)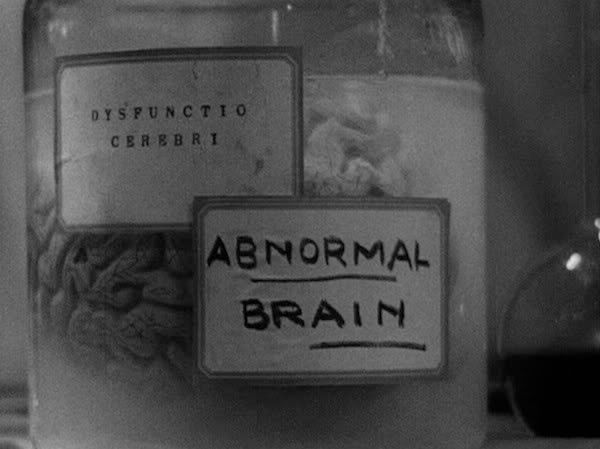 There's always a boring straight man (here in the form of John Boles, who did have a beautiful singing voice) and a lovely leading lady (Mae Clarke). Check out the VERRRY serious framed portrait of Henry F. Kind of an ominous photo if you ask me.
See? This guy is not working on all his Tesla circuits. (I kid Colin Clive...actually I think he's beyond brilliant in this film. He's as perfect for Henry as Karloff is for the monster.)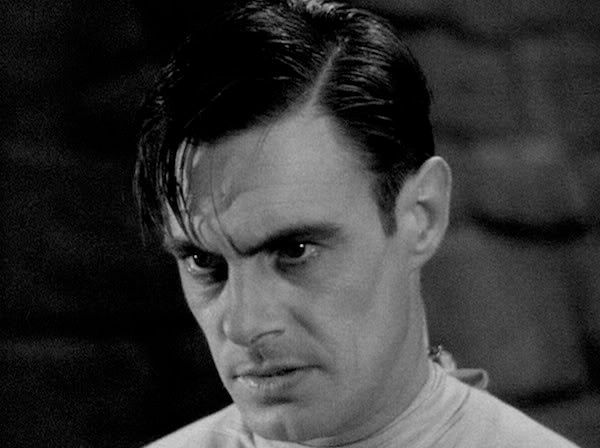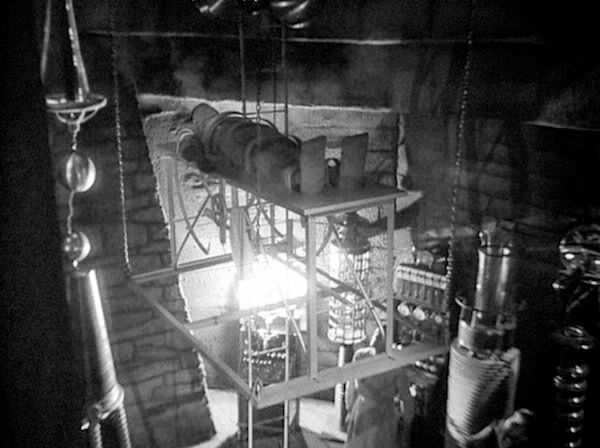 Frederick Kerr as Baron Frankenstein. I LOVE the Baron! He's a crusty, unimaginative, very conventional old fellow, but he sees through b.s. like a laser beam, and he likes a good time.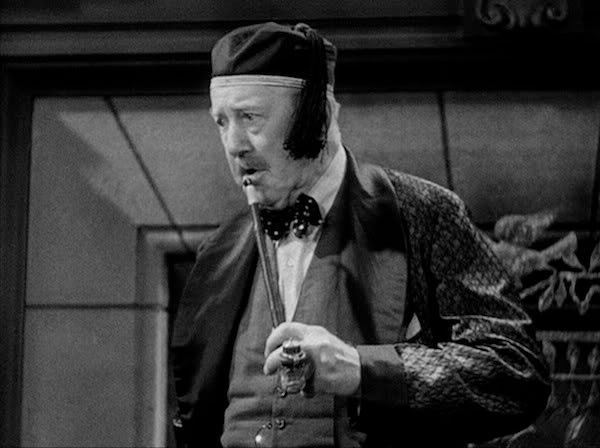 Then there's this character....
Who's actually a very soulful monster, if only you'd treat him right, though he has trouble with impulse control. Boris Karloff has the most eloquent hands.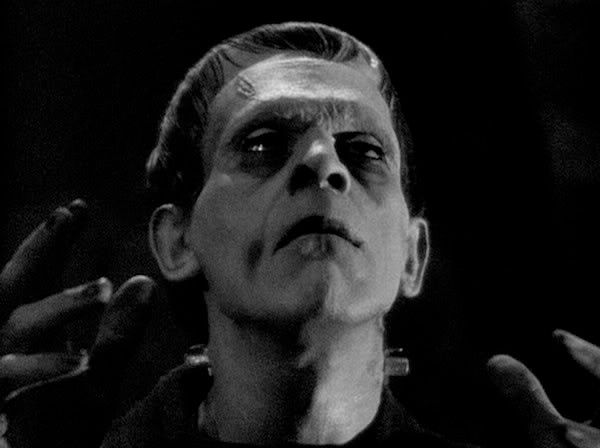 A couple of cheerful interludes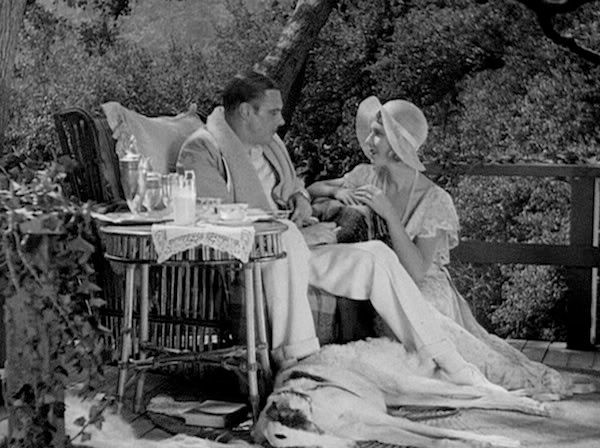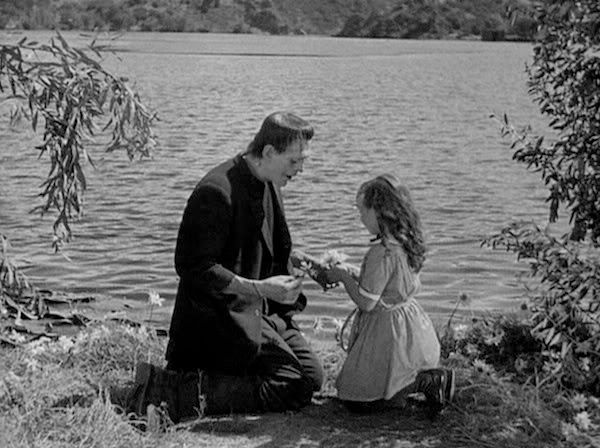 THE classic monster movie image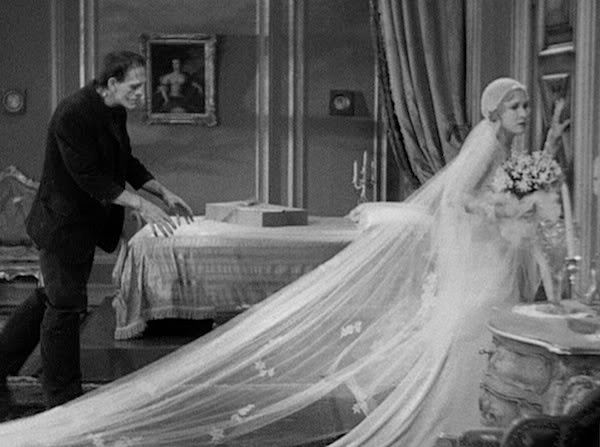 Then it goes downhill -- or should I say uphill -- from there.
But a happy ending nontheless! Really, I love that Baron.