Have any of our members ever seen any version of the late silent film
Underground
(1928), the first project that Anthony Asquith directed alone? It was
restored by the BFI
and screened at the London Film Festival in 2009. Last year it was seen again in the UK with a live performance by composer Neil Brand as a accompaniment.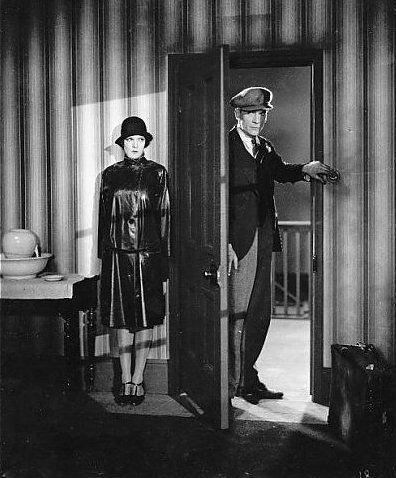 Above: Elissa Landi and Cyril McLaglen in Underground (1928).
I became interested when looking at Brian Aherne's early film work recently. Aherne, Elissa Landi, and Cyril McLaglen (yes, he's the brother of Victor) p in a story set largely in the Underground in London. Aherne and McLaglen can be seen fighting in this exciting scene from the film (It's easy to see the influence of Hitchcock here). :
[youtube]
[/youtube]
I have been trying to find a DVD of the movie, but would love to know if others have seen this too. As you can tell from the clip above, the story centers around the fierce rivalry between Aherne and McLaglen for Landi's hand with Brian playing a handsome bounder who thinks he is impossible to resist, while Cyril tries to impress with his dogged persistence As one on-line poster mentioned after seeing this film, in real life McLaglen might have a tough time against his rival.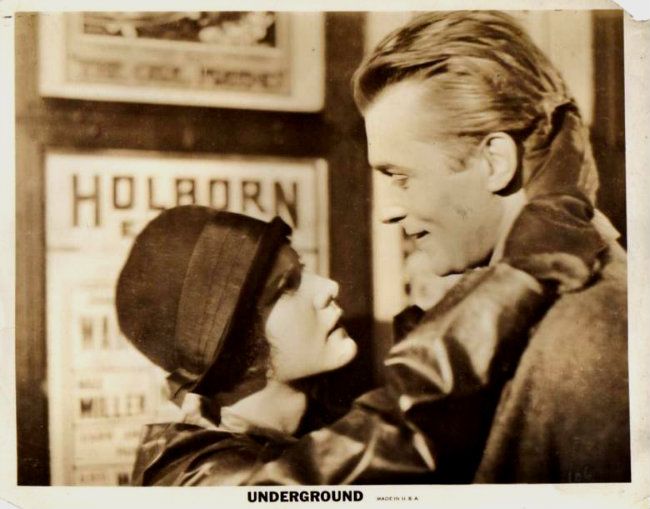 Above: Elissa Landi and Brian Aherne in Underground (1928).
Those who have seen it remarked on the movie's humor and technical mastery, which is pretty clear from that clip too.
If anyone has seen the earlier silent that Asquith and Aherne also worked on,
Shooting Stars
(1928), I hope you'll post here too. Thanks in advance for any comments.