Moderators: Sue Sue Applegate, movieman1957, moira finnie, Lzcutter
Posts: 18
Joined: May 9th, 2013, 1:43 pm
Has anyone ever come across a DVD or VHS copy of Reunion In Vienna?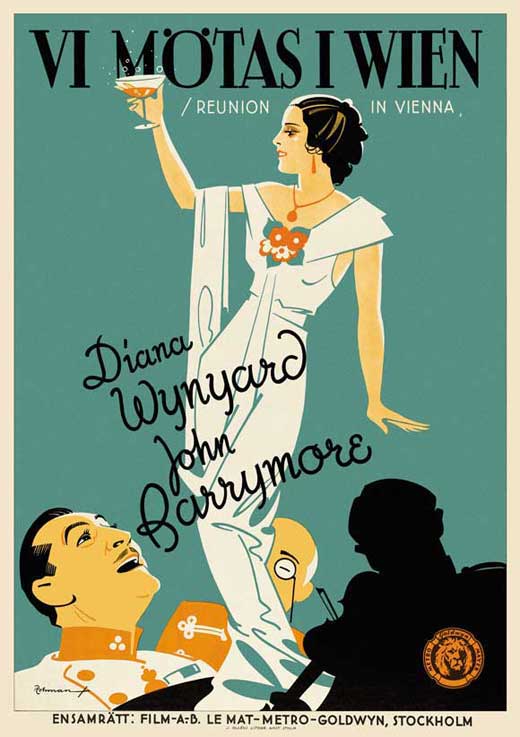 [b][color=#FF0000]HowardRoarkSheffield [/color][/b]
[i]Crying over the fact I was born a hundred years too late. [/i]
[color=#FF0000]Contact me:
[email protected]
[/color]
http://roshulse.tumblr.com/
Administrator
Posts: 8176
Joined: April 9th, 2007, 6:34 pm
Location: Earth
Contact:
Good question, Howard, though I've never seen this broadcast on TCM (though perhaps I missed it) or issued on video of any kind. Contemporary reviews described "a brilliant portrayal" by Barrymore and praised the subtle, "distinguished as ever" work by Frank Morgan in a rare straight role. I almost wonder if this movie might be tied up in some kind of copyright hell related to its origins as a play created by the Hungarian-born Ernest Vajda that was then translated and reworked by Robert Sherwood for the American stage.
The George Eastman House in Rochester, NY has a 35mm archival print of
Reunion in Vienna
available for loan to qualifying non-profit organizations that meet the GEH's criteria. According to an IMDb reviewer, the film is in pristine condition, though the individual did not say where he saw the movie. Perhaps there are private collectors who might be able to help you obtain a copy, as you can see if you peruse this 2009 post from the message board about the movie on IMDb:
http://www.imdb.com/title/tt0024496/boa ... /135940707
If that proves to be a dead end, perhaps you could post a request there? I wish I could offer you more hope but after checking around online at some of the rare OOP VHS and DVD sources and looking on Ebay, I found nada. I will post a request for this movie on the American TCM site under Suggest a Movie.
HRS and Moira -
I did see this once, and it MUST have been on TCM as I'm pretty sure it was within the last 5-7 years and I stopped watching AMC ages ago. Unfortunately, I did not record as I was watching it - I always assume TCM will repeat a title at some point in time, but I have never seen this repeated. It was a pristine print and I thought it was just wonderful, and Barrymore still looked divine. I think I will also head over to the TCM Request a Movie page and start asking for this. In the mean time, we can get a taste of the film from this trailer:
[youtube]
[/youtube]
EDIT - Nitrateville posting by Ray Faiola 3/2012 reports there are legal holds on the film now.
Administrator
Posts: 8176
Joined: April 9th, 2007, 6:34 pm
Location: Earth
Contact:
That trailer was great, Jez. I loved the lines read with a baroque fillip of sarcasm by Barrymore to Wynyard: "But that wedding ring! Of all the the bourgeois adornments. On you its a gross anachronism. Like a brassiere on the Venus de Milo!"
Thanks for the info about
Reunion in Vienna
's legal tangle. Until they work it all out (if they ever do), I guess we'll have to be content with that trailer and pictures like these found online: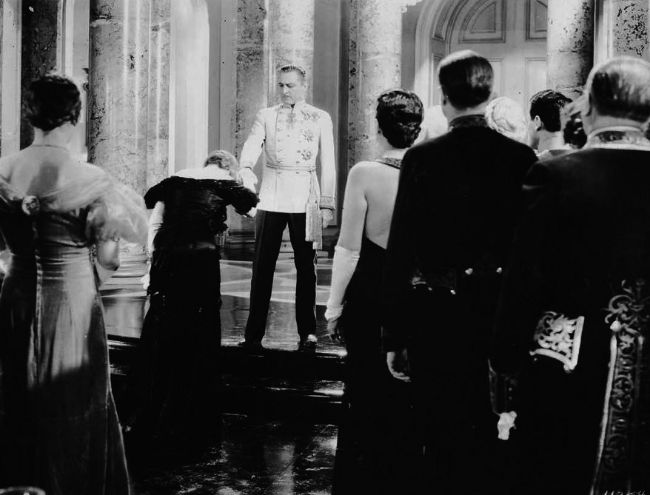 The former Archduke (John Barrymore) returns to his old haunts for a night and is greeted by those who remember when royalty called the tune.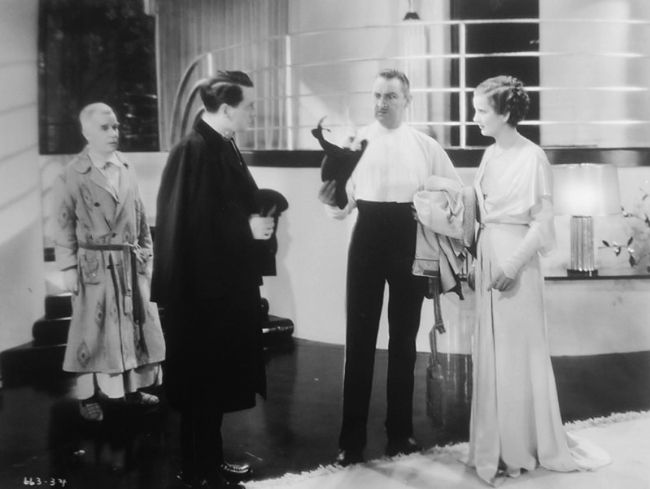 Former servants (including Henry Travers in his debut performance and Eduardo Ciannelli) with the Archduke (Barrymore) and his former mistress (Diana Wynyard).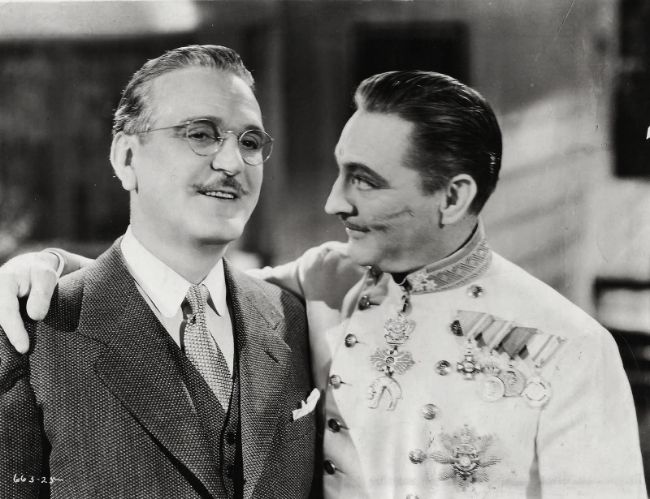 Frank Morgan and Barrymore in Reunion in Vienna (1933). Love the dueling scar, Jack!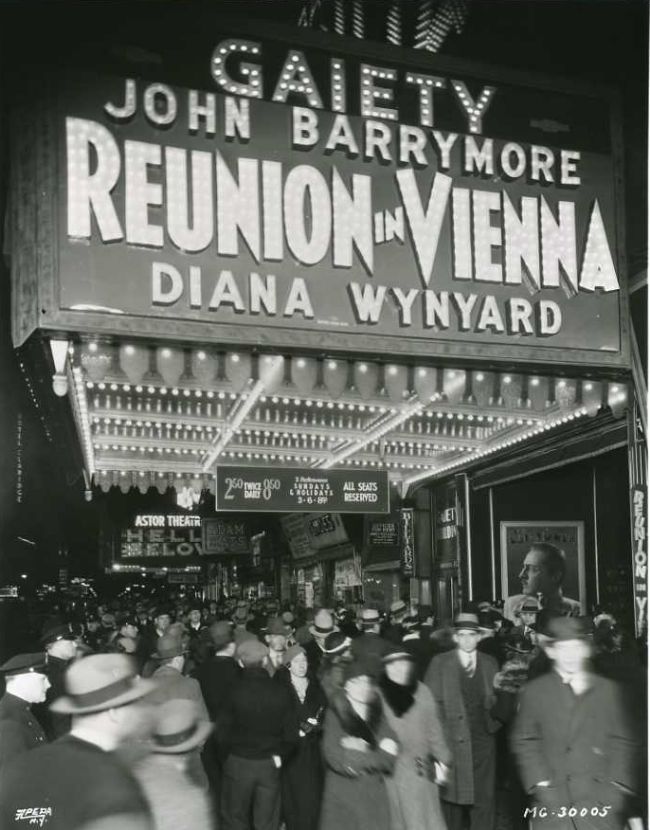 Crowds gather outside a theater showing the movie in 1933.
Posts: 18
Joined: May 9th, 2013, 1:43 pm
Cheers, I wonder if they would let me, I am sadly living in what I call the 'no mans land' of classic American films..England. But I'll have a look. It looks like such a brilliant movie. If only these people knew how much pain they cause by not putting films on dvd
[b][color=#FF0000]HowardRoarkSheffield [/color][/b]
[i]Crying over the fact I was born a hundred years too late. [/i]
[color=#FF0000]Contact me:
[email protected]
[/color]
http://roshulse.tumblr.com/