Welcome to our newest forum, devoted to non-American or films made in languages other than English, (you decide). I hope that in the future you'll add new threads to this section regarding films, filmmakers and genres from abroad that intrigue you.
Just to kick this off, I wonder if there is one film that first caught your attention, enchanting you with its exotic allure, powerful performances, or simple charm?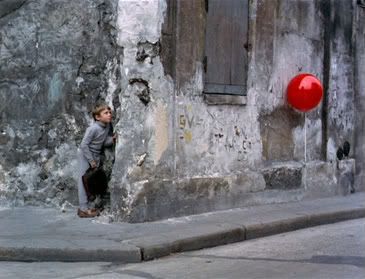 I think the first non-English speaking movie I remember loving was the French-made
The Red Balloon
(1956), which was shown at a special matinee for children one Christmas that also featured
Bugs Bunny
cartoons on the big screen. I'd never seen either of these, but
The Red Balloon
captured that childish belief in the inner life of material things, with that lonely little boy assigning personality and emotions to that battered balloon he tried to save and befriend throughout the movie. I haven't seen this movie in years, and I don't think I want to since I could never perceive it in the same way that I did then.
Do you have a particular foreign film that you'd like to cite here?