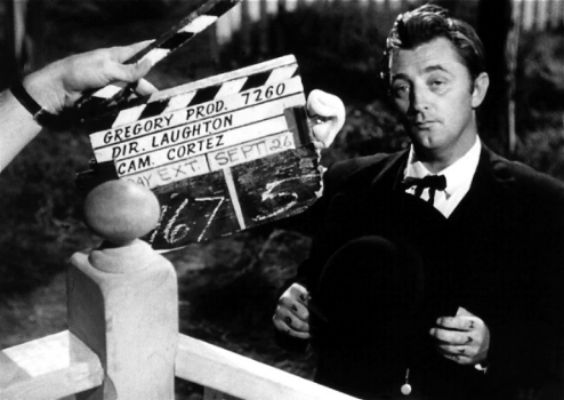 If you have ever wondered about the filming of Director Charles Laughton's
Night of the Hunter
, you might want to read Preston Neal Jones'
Heaven and Hell to Play With: The Filming of Night of the Hunter
if you haven't already, or listen to the commentary on the Criterion DVD of the iconic 1955 film that is now being required viewing in some freshman college classes.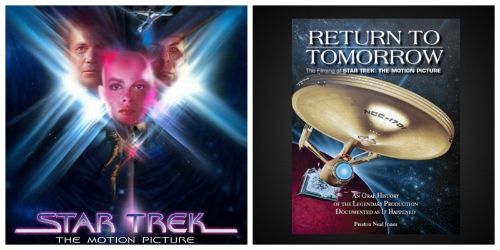 If you are a
Star Trek
fan, you might enjoy Jones' latest book,
Return to Tomorrow: The Filming of Star Trek, TMP.
Author Preston Neal Jones, originally from Connecticut, calls himself a producer-writer-actor-director-teacher-artist-lyricist-poet-raconteur-bon vivant. "In New York, a producer is someone who has a show running. In Hollywood, a producer is anybody who knows a writer. I know myself, and that's why I call myself a producer."
In high school, Jones produced and directed Masters'
Spoon River Anthology
at the University of Bridgeport and acted onstage in
Death of a Salesman
as Willy Loman opposite future troubadour Loudon Wainwright III as his son Biff.
Jones has studied directing, writing, and acting at Carnegie Mellon University alongside future thespic luminaries including Judith Light, Francesca James, Sonya Monzano and William Atherton, and production notables including producer Paula Wagner, composer Stephen Schwartz and playwright John Michael Tebelak. He originally came to Hollywood after being an early winner on The 10,000 Pyramid, and calls his relocation funds, "a grant" courtesy of the game show. He also worked as a Columbia Pictures Television executive, a free-lance script analyzer, and a play doctor making minor contributions to Godspell.
As a production assistant in Connecticut, Jones worked on the films
The Swimmer
with Burt Lancaster and
Man on a Swing
with Cliff Robertson and Joel Grey.
Jones has also hosted and introduced screenings at UCLA and American Cinematheque, as well as lecturing on film music at UCLA in Society of Film Music events.
His brushes with greatness include encounters with baseball immortal Jackie Robinson, actors Fred Astaire, Peter Sellers, Joan Rivers, Hans Conried, Barney Miller cast members, composers David Raksin, Miklos Rozsa, Ernest Gold, Henry Mancini, John Barry and Elmer Bernstein, sci-fi authors Theodore Sturgeon, Fritz Leiber, musician/comedían Victor Borge, and actor Hal Holbrook during his appearance as Mark Twain, as well as the muscial group, The Manhattan Transfer. His list of celebrity contacts also include the casts and crews of NIght of the Hunter and Star Trek: The Motion Picture. Jones was also befriended by actor Raymond Massey and Hans J. Salter, composer of Universal Monsters fame, about whom he authored the Cinefantastique cover story, "The Ghost of Hans J. Salter."
In the 1970s, he served two years as a conscientious objector as noted in Sherry Gottlieb's oral history entitled
Hell No, We Won't Go
, which also includes comments from Actor Richard Dreyfuss, who was recently a guest at the Turner Classic Film Festival, and the TCM Cruise.
Jones' liner notes appear on soundtrack albums for classic film scores by Alfred Newman, Cyril J. Mockridge, and Hans J. Salter, and he has also corresponded with writer Ray Bradbury and director John Huston.
His current book projects include interviews with various movie crew members in Los Angeles and other áreas of the country.
Jones' Interview with Dan Gunther of Trek Core on
Return to Tomorrow: The Filming of Star Trek, TMP
:
http://trekcore.com/blog/2014/08/interv ... -trek-tmp/
The Criterion Collection:
Night of the Hunte
r:
http://www.criterion.com/films/27525-th ... the-hunter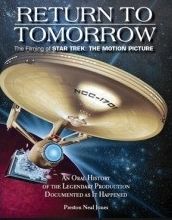 To purchase
Return to Tomorrow: The Filming of Star Trek-TMP
, follow the link:
http://creaturefeatures.com/product-tag ... eal-jones/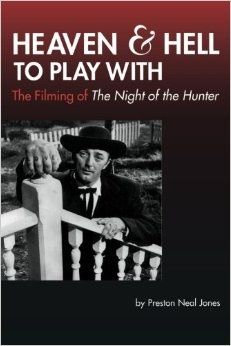 To purchase
Heaven and Hell to Play With: The Filming of Night of the Hunter
, follow the link:
http://www.amazon.com/Heaven-Hell-Play- ... 0879109742
Please welcome Preston Neal Jones, author of
Heaven and Hell to Play With-The Making of NIght of the Hunter
, and his current release,
Return To Tomorrow: The Filming of Star Trek-The Motion Picture.