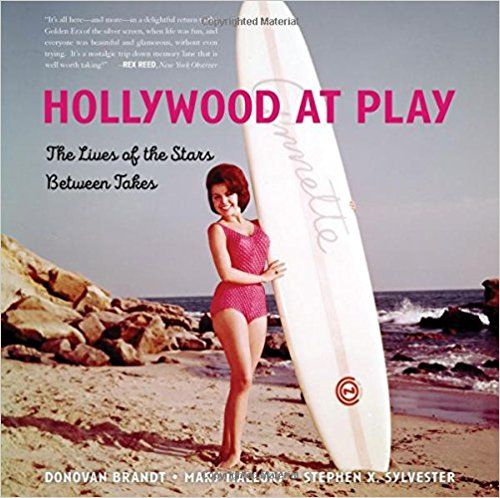 MARY MALLORY IS COMING TO THE SILVER SCREEN OASIS WITH STEPHEN X. SYLVESTER JUNE 17-18 TO DISCUSS HOLLYWOOD AT PLAY!
Her co-author, Stephen Sylvester, author of MGM: HOLLYWOODS GREATEST BACKLOT, has a box set out in the fall, TWENTIETH CENTURY-FOX: A CENTURY OF ENTERTAINMENT, is also scheduled to appear.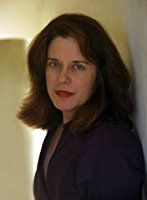 Mary Mallory is a film historian, photograph archivist, and researcher, focusing on Los Angeles and early film history. She writes theatre reviews for "The Tolucan Times" and blogs for the "LA Daily Mirror." Mallory served on Hollywood Heritage, Inc.'s Board of Directors, and acts as a docent for the Hollywood Heritage Museum. As a member of the Studio City Neighborhood Council, she produced the events, "Mack Sennett and the Birth of Studio City," "80th Anniversary of Republic Pictures," and "50th Anniversary Celebration of CBS Radford Studios," and helped produce the 75th Anniversary Celebration of Republic Pictures. She has given presentations on a variety of historical topics at Hollywood Heritage Museum, Pasadena Museum of History, Conference of California Historical Societies, Egyptian Theatre, Book Soup, Pasadena First United Methodist Church, Will & Ariel Durant Library, and the Studio City Library. "Hollywood Celebrates the Holidays" has been named one of the best film books of 2015 by both Huffington Post and Ain't It Cool News.
Stephen X. Sylvester is also co-author of
MGM: Hollywood's Greatest Backlot
with Stephen Bingen and Michael Troyan, and is also co-author of the upcoming
20th Century Fox: A Century of Entertainment
with Jeffrey Thompson. He is also the former Executive Director of the Wattles Mansion and Gardens, Hollywood's last remaining original intact estate. In addition, he has lectured on the Hollywood studio system for the Los Angeles Club, the Art Directors Guild of America, and the American Cinematheque at the Egyptian Theatre in Hollywood.
From Stage 32 about Stephen X. Sylvester:
"Alone among our trio of authors, Stephen was lucky enough to have explored MGM's legendary backlots in 1968 and 1975. That experience was the genesis for this book and sparked a decades-long obsession which would ultimately lead to a collection of studio artifacts and to the accumulation of dozens of hours of oral histories and interviews with studio "survivors." He is currently working on a documentary based on their shared backlot reminiscences. His other film projects include (as director-producer) "Robert Kinoshita: Dreams, Designs and Robots," "Richard Anderson: An Actor's Journey," and "Gurdon W. Wattles: The Man and the Mansion."
From Lyons Press about the book:
"Fans from around the world continue to be fascinated by classic-era Hollywood (1925-1960) and its larger-than-life stars. Nostalgia for this simpler, more glamorous time offers a safe and temporary escape from our complex lives. The authors capture this era with in Hollywood at Play, featuring unique and rarely seen images of such legendary stars as Audrey Hepburn, Elizabeth Taylor, Bette Davis, Joan Crawford, Marilyn Monroe, Clark Gable, Judy Garland, W.C. Fields, and Tyrone Power enjoying fun and relaxation outside of their studios.
Hollywood at Play
presents iconic images of the classic stars taking time out from the demands of celebrity to enjoy dancing, bike-riding, roller skating, bowling, and playing tennis; diversions offering a chance to relax and be themselves. This delightful and unique book will appeal to classic movie fans, and enthusiasts of celebrity, fashion, and Hollywood history.
The photos contained in
Hollywood at Play
come from the collection of Eddie Brandt's Saturday Matinee, Hollywood's first and oldest family-owned photo archive. From the 800,000 images available in their collection the authors have chosen over 200 fascinating and rare photos to include in this book. Among the photos are eight rare photos of a young Marilyn Monroe at play; Mickey Rooney and Judy Garland frolicking at a pool party; Steve McQueen and James Garner astride McQueen's iconic motorcycle between takes of
The Great Escape
;Bobby Darin and Sandra Dee out on the town; Sammy Davis Jr. hamming it up with Dean Martin and Frank Sinatra; and many others."