On July 20,
The Charms of Miss O'Hara: Tales of Gone With The Wind and the Golden Age of Hollywood from Scarlett's Little SIster
reached #1 on Kindle's Top 100 Memoirs and Biographies, and we are lucky enough to have author Phillip Done visit us on The Silver Screen Oasis this weekend.
From Phillip Done's online biography on his personal website:
Phillip Done knows it is a child's birthday without looking at the calendar, that broken candy canes do not taste as good as unbroken ones, that peanut M&Ms spark in the microwave (Peeps do not), and that measuring the diameter of an Oreo cookie is more fun than measuring the diameter of a coffee can lid. After pumping up his 500th red rubber ball, he decided it was time to write it all down. Hence,
32 Third Graders and One Class Bunny
and
Close Encounters of the Third-Grade Kind: Thoughts on Teacherhood
were born.
A veteran of twenty-plus years in the classroom, Done was nominated for the Disney Teacher of the Year Award. He took a pie in the face at this year's school talent show and was honored as a Teacher of the Year in California. When not searching for envelopes for newly pulled teeth or making rain parkas out of Hefty bags on rainy field trips, Phil accepted the prestigious Charles Schwab Distinguished Teacher Award from Charles Schwab himself. (He refrained from asking Mr. Schwab if Intel was a good buy.)
Born in San Jose, California, he grew up in Sunnyvale, attended Fremont High School, and studied music and education at San Jose State University. He currently lives in Budapest, Hungary. His passions are teaching, old movies, and garage sales. His writing has also appeared in
Reader's Digest
,
Real Simple
,
Instructor
,
Parent and Child
, and
NEA Today
.
Actress Ann Rutherford in 1971...
The subject of his new book, actress Ann Rutherford, born in Vancouver, British Columbia, Canada, was the daughter of a former Metropolitan Opera singer, John Rutherford, and an actress mother, Lillian Mansfield.
Soon after Ann Rutherford was born, her family moved to California, where she made her stage debut in 1925.
Ann appeared in stage plays and on radio for the next nine years before making her first screen appearance in
Waterfront Lady
(1935), and she was soon assigned to two more films in 1935:
Melody Trail
(1935), and
The Fighting Marines
(1935).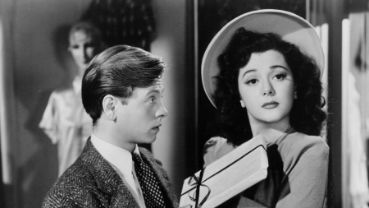 Mickey Rooney and Ann Rutherford appeared together in eight Andy Hardy films...
Rutherford became a leading lady in fabled Westerns with two legends, John Wayne and Gene Autry. By the time Ann was 17, had a contract with MGM, where she would become well-known for her portrayal of "Polly Benedict" in the popular "Andy Hardy" series with Mickey Rooney. Ann's first role as "Polly" was in 1938, in
You're Only Young Once
(1937). Three more Hardy films were produced that same year:
Out West with the Hardys
(1938),
Love Finds Andy Hardy
(1938), and
Judge Hardy's Children
(1938).
Rutherford also appeared in Charles Dickens' classic
A Christmas Carol
(1938), in which she was the Spirit of Christmas Past. In 1939, she earned the coveted role of Scarlett's little sister, Carreen O'Hara, in
Gone with the Wind
(1939), which brought her everlasting fame and a warm spot in the hearts of all who treasure the David O. Selznick film of Margaret Mitchell's popular Pulitzer-Prize winning novel.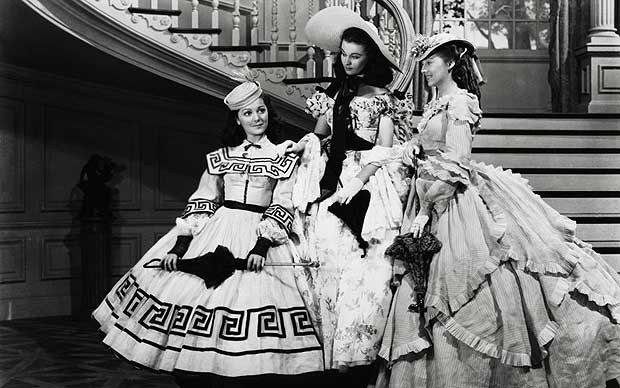 Ann Rutherford, Vivien Leigh, and Evelyn Keyes in
Gone With The Wind.
Rutherford also appeared in several film noirs, and episodic television, but her most important attribute, according to Phillip Done
The Charms of Miss O'Hara
, is her unflinting, zealous approach to a life well-lived, giving presents and spreading joy wherever she went.
Ann Rutherford and TCM Host Robert Osborne. Rutherford appeared at two TCM Film Festivals and was a fervent supporter of the network.
Follow Phillip on his adventures in Budapest by visiting his new website, An American in Budapest:
http://anamericaninbudapest.com
Phillip Done's
The Charms of Miss O'Hara
is currently available here:
http://www.amazon.com/The-Charms-Miss-O ... s+o%27hara
Welcome to the Silver Screen Oasis, Phillip!